Mandolini all'opera
30 Novembre 2020, in diretta da Firenze su Rai5 - Rai Cultura l'opera Otello dGiuseppe Verdi, libretto di Arrigo Boito. Ecco l'estratto dal II atto dell'aria "Mentre all'aura vola lieta la canzon, l'agile mandòla ne accompagna il suon".

Al mandolino Carlo Aonzo ed Emanuele Buzi con il Coro e l'Orchestra del Maggio Musicale Fiorentino.
Maestro Concertatore e Direttore
Zubin Mehta
Regia di Valerio Binasco
Desdemona, Marina Rebeka 
Otello, Fabio Sartori
cremona musica 2021
Prima edizione di CREMONA MANDOLINI IN MOSTRA presso l'Acoustic Guitar Village di Cremona Musica dal 24 al 26 settembre 2021. Stay tuned!
L'ITALIA DEI 1000 MANDOLINI
Carlo Aonzo racconta il dietro le quinte dello strumento iconico italiano attraverso le sue città con una serie di mini-documentari ora disponibili anche con sottotitoli in inglese.
Nove episodi che raccontano aneddoti, storie, curiosità, con musica, foto d'epoca, filmati e molto altro.
Qui il link alla playlist YouTube: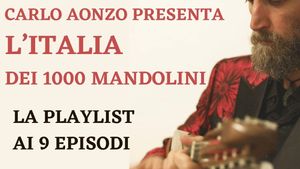 Carlo Aonzo presents the backstage of the iconic Italian instrument through its cities with a series of short documentaries now available also with English subtitles. 
Eight episodes which tell anecdotes, stories, curiosities, with music, old photos, videos and much more. 
Here is the link to the YouTube playlist: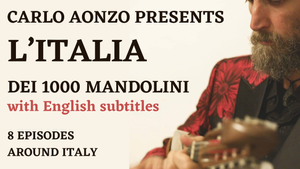 carlo aonzo signature pick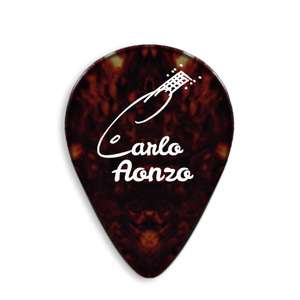 Nasce il Plettro Carlo Aonzo Signature, perfetta sintesi tra un materiale artificiale di altissima qualità e durata e una resa sonora limpida e potente. Prodotto da GalliStrings.
blueart promotion & management

Sono lieto di annunciare la collaborazione con l'agenzia BlueArt Promotion di Rosario Moreno; cura la promozione e la comunicazione delle mie attività nonché il management e il booking con BlueArt Management.
youtube channel
Enjoy and subscribe to my YouTube channel. You'll find there teaching videos, performances, the legendary "1000 Mandolini" series and much more
india 2020 onore al mandolino
Carlo Aonzo Trio presents "Mandolitaly"
IL MANDOLINO APPASSIONA LA CINA
il vietnam celebra il mandolino
il mandolino protagonista al paganini genova festival
III WINTER EDITION - SORRENTO 26-30 DICEMBRE 2018
26 ottobre ore 23:00 Rai Radio3 Suite alla stanza della musica Carlo aonzo trio
IL MANDOLINO DI CARLO AONZO VOLA TRA ITALIA E GERMANIA
CARLO AONZO VINCE IL "PREMIO PER LA MUSICA INDIPENDENTE"
Carlo aonzo on air su radio babboleo
GRAN FINALE DEL FESTIVAL "MUSIC & WINE" AL CASSERO CON IL BEL CONNUBIO TRA MANDOLINO E CHITARRA UNITI AI GRANDI VINI E AGLI ARTISTI EMERGENTI DEL TERRITORIO
giulio iacchetti gives the traditional mandolin a clean, contemporary makeover
A GEMONA PER 10 ANNI DI CINETECA DEL FRIULI
GENOVA CELEBRA IL MANDOLINO